Hello gentlemen, my name is Hosana, better known as Mistress Hosana Blutt among BDSM lovers. I am 34 year old mistress escort in Rio de Janeiro – and as you can see, a pretty naughty mature escort. Not a professional, not a full time escort but I enjoy this thrill.
I am married to a open-minded cuckold husband who loves to see me making love and role playing with other men, women and of course also couples. My husband REALLY loves to see me having sex with other men. Of course he's not my handbag and I won't take him with me for our dating; unless you demand it.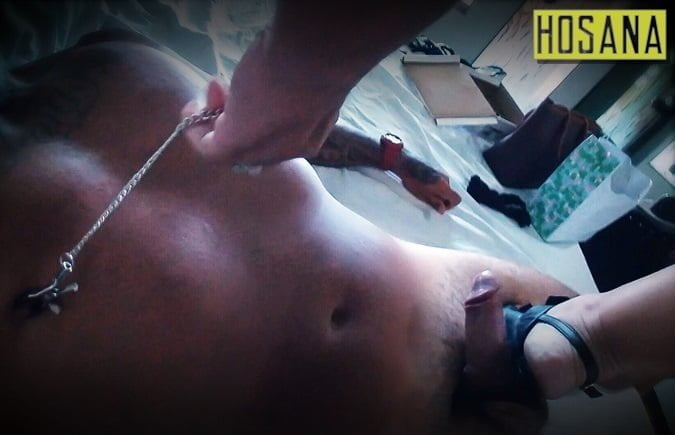 I provide incall and outcall. And to make things pretty clear, he's not present to my escort datings. He just love to know that I am having sex with other people. He is a true cuckold.
I enjoy BDSM/Bondage, Body To Body (Nuru Massage), CIM, COB, Crossdressing, Facesitting, Foot Fetish, Golden Shower, giving Prostate Massage, Rimming, Role Play, Squirting and Strapon. Take a look at my pictures, amateur photos at the beach.
HOSANA BLUTT PHOTOS
For those one who doesn't know, a cuckold man, just like my dear husband, is the husband of an adulterous wife, a woman who enjoy to be seen having sex with other people for the pleasure of everybody and everyone. So, for the extra kinky Rio de Janeiro Escort, Hosanna Blutt, call (21) 99001-0510 – Gorgeous MILF Escort Married To a Cuckold Husband.
Now, you may be asking: can we have an experience like a threesome? Yes babe, we can. Of course, you won't be filmed, recorded, taped or whatever if you don't like the idea. If you do, we set all things straight and clear before going ahead.
MILF Escort In Sao Conrado, Leblon, Joá and Barra da Tijuca
Before we go any further, I am before everything a MILF Escort Girl In Rio de Janeiro with a huge sexual appetite. It's a great coincidence and pleasure to be partner of a cuckold partner. I make use of my sexual cuckold fantasy to give you more and more pleasure.
As stated before, I am right next Sao Conrado, Leblon, Joá and Barra da Tijuca. Providing Incall and Outcall all over Rio de Janeiro.
BARBARA BLONDY PROFILE
| NAME | HOSANA BLUTT |
| --- | --- |
| Age | 34 Years Old |
| Nationality | Brazilian |
| Weight | 58 KG |
| Height | 1,66 CM |
| Hair Color | Black |
| Skin Color | White |
| Eye Color | Hazel |
| Orientation | Bisexual |
| Local | Leblon, Copacabana and Ipanema (Rio de Janeiro) |
| Languages | Fluent English |
| Price | US$ 80 to US$ 120 |
| Phone | (21) 99001-0510 |
When you call me and hire my escort services, please be very specific. As you may have noticed, I'm 110% open-minded so due to my liberal sex life, be sure you can handle my apettite.
Take care of your hygiene and I won't see any problem on sucking your balls, having you hard-on on my mouth and cumming all over me. From Anal to Oral, from light BDSM to hardcore lovers. I am IN.