Hello gents, I'm Paola Goya, Your Latina Goddess In Ipanema! Nice to meet you and I'm eager to meet you as soon as possible, since I'm back in Rio de Janeiro for a very short period of time. As an Independent escort girl and lingerie model, you will find several ways to be pleased by me.
They say that I'm a stunning true beauty, pure finesse and class! But who's them? It is people like you; men, women and couples looking for nothing but the best when it comes to adult massage and escort services in Brazil.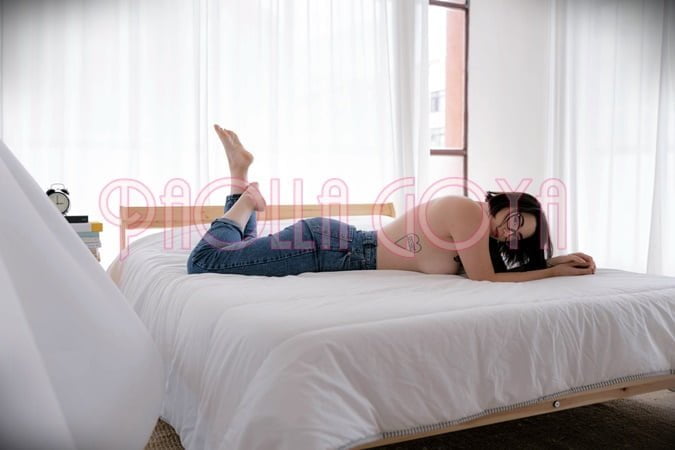 If tattooed girls turn you on, I'm the perfect choice for you. If you like smart women, those so-called nerdy young girls, gamers… then we have a lot in common. But I also love to travels, small pleasures like walk, feeling the sea breeze, the sunset and cuddling.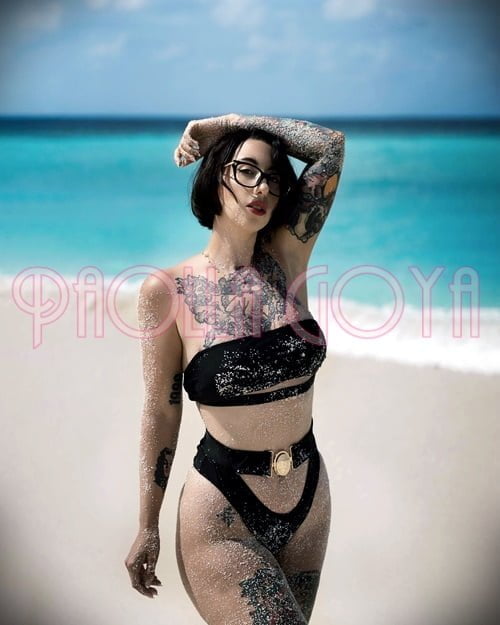 Deep dive into my deep-black feline eyes, silky black hair, sensual glasses (nerdy glasses, okay!) and a natural, feminine and slender figure with zero fake enhancements. I have a sweet, fun and vibrant personality, totally easy-going and a great sense of humor. I enjoy sports, games, yoga, music, good food and good company, like you.
When we talk about Ipanema, beaches and Rio de Janeiro, it is impossible to ignore the image of beautiful, sensual and irresistible women. Correct? Look again, take another look at the photos of Paolla Goya, and try to ignore that she is trully part of this group of beauties from Ipanema.
I'm Paola Goya, Is Your Latina Goddess In Ipanema, but als in Copacabana, Barra da Tijuca, Urca, Leme, Gávea, Flamengo, Jacarepaguá… everywhere, anytime. If you are looking for a beautiful girl with way more than a pretty face, kind and open-minded, affectionate and eager to pamper her partners, then you both must introduce ourselves and skip silly games: you have a lot to enjoy with Paolla Goya.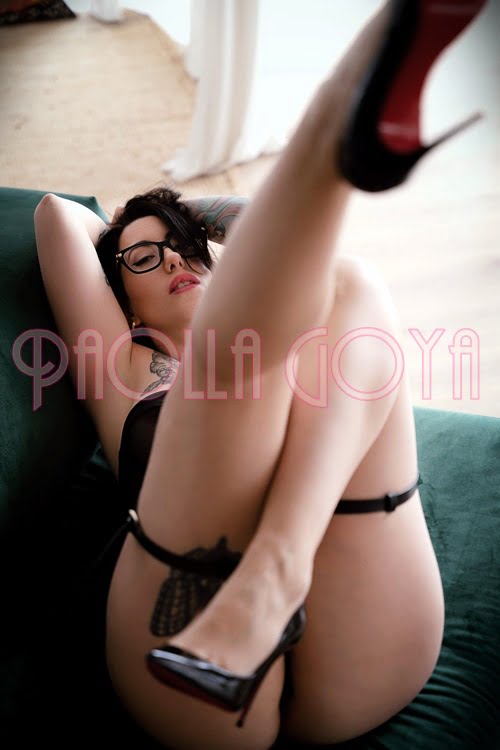 We're pretty sure that if stylish beauties like Paolla Goya are your thing, you can end your search for the perfect luxury escort girl right now. But, if in a mistake of human nature, this goddess didn't light your fire and your desires – take a look at another pleasure guide called Acompanhantes Garotas de Programa Jardins – SP.
HER PROFILE
| Name | PAOLLA GOYA |
| --- | --- |
| Age | 23 Years Old |
| Nationality | Brazilian |
| Hair Color | Black |
| Skin Color | White |
| Eyes | Hazel |
| Weight | 49 KG |
| Height | 1.59 CM |
| Available | 24/7 |
| Orientation | Bisexual |
| Local | Rio de Janeiro |
| Price | Call The Operator (We Speak English/Hablamos Español) |
| Phone | (21) 99001-0510 |
Book her now! It is possible to arrange late calls and bookings – but why would you take the risk to miss this beauty? See you soon baby;) Paolla Goya can provide incall escort services at her beautiful and clean apartment – right next to the beach.